I realize I have not responded to the comments on the last post-and I will-working is just interfering with my free time:) Also, I had been feeling so tired I couldn't put one foot in front of the other. I spent the day on Monday in PJs and back and forth in and out of bed. In between I packed up the 3 plastic bins of Christmas things and brought out the one bin of winter reds and redid the shelf over our slider in the dining room. I have been wanting to use the antique corbels we bought in Maine at least 10 years ago but didn't know where they dissappeared-but, my husband did and hauled them in for me. The red tray I bought at a Paris flea (puce) market several years ago.
We are having 16 people in addition to ourselves in tonight to play Skipbo, eat dinner and pray in the New Year when the NY ball drops-at 9pm for us-Thankfully! We have a tiny home but if we set up 3 card tables and use our dining table scattered through our living room, kitchen and dining room it works. However, on Monday every part of my body hurt and I couldn't imagine NY eve happening. I read the side effects of my 3 meds and one of them listed how I was feeling under the side effects so I notified my doc and took myself off of it. Went to work on Tuesday at 6am and didn't get home till 5:30 and felt great. HMMM . . . . . ..
I met with the owner of Paradise Quilting and we clarified timelines and the quilt we will do for the block of the month. It is from the fabshophop website: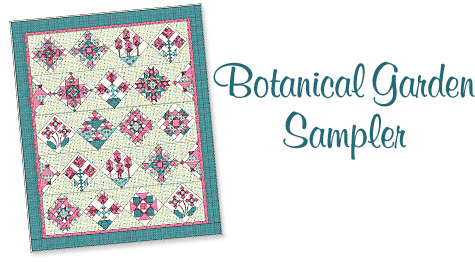 I will make one of the blocks in several colorways and then choose 1 and make the top for the shop sample. I am pretty excited about this venture. Neither of us have done a block of the month before-I usually don't like them because they look to me like grandma's sampler quilts-but I like this one! The class will start in April and run for 6 months.
Please have an amazing last day of 2014. Even with a few health issues, this has been a blessed year. I am so thankful for so many things this year and they include you :).